Variety of internal communication via app
The possibilities of an app for internal communication are manifold. It's up to you whether you focus only on a specific area or take a broad approach. We offer you a rich selection of features that will help you design your internal communication optimally.
Advantages of internal communication via app
Target your staff quickly to share information around your business, individual locations, or groups of people. Publish a post as news that is sent directly to the selected audience via notifications. Create an info channel that gives updates on various topics or contact individuals and groups of people directly, via chat.
For a direct response to top-down communication, you can link to a feedback form or enable interaction via comments and likes in news articles.
In contrast to the classic methods of internal communication, the acceptance and response via an established employee app is significantly higher. Instead of a sent info mail being lost in the mailbox, a person can respond directly and quickly to an app notification.
In addition to being able to share information, it is equally important to receive it. Internal communication via app is ideal for obtaining information from your workforce directly and easily. With an employee app, you not only make it easier for yourself to receive information, but also for your employees to share it.
Create a form to collect suggestions and feedback. Provide a social feed or channel for your workforce to share their opinions through comments and likes. Other effective measures would be a video conference or live stream (depending on size) where you can directly address questions. By being there in person, you foster a bond with your staff.
The collected results can then be evaluated and used for effective follow-up steps. Because just collecting feedback is not enough. You must see to it that this is realized promptly and decisively.
Have we piqued your interest?
Stay up-to-date with our newsletter!
In addition to internal communication via top-down and bottom-up, horizontal communication can also be ideally promoted via an app. This refers to communication between your employees.
For example, internal communication can be promoted via an app by creating a group chat for a specific work group or department. In it, colleagues then easily exchange information with each other via text and voice messages as well as other media content. For example, create a social feed within a site for questions about IT or the cafeteria. The bulletin board is also very popular and can be used as a digital search/offer platform.
The internal communication of sensitive topics between certain groups of people can also be ideally separated via our group feature. This way, the works council or even the board of directors can have their own channel to discuss various topics there. But the app can also be used for communication away from work. For example, use a group chat to organize a game night among colleagues.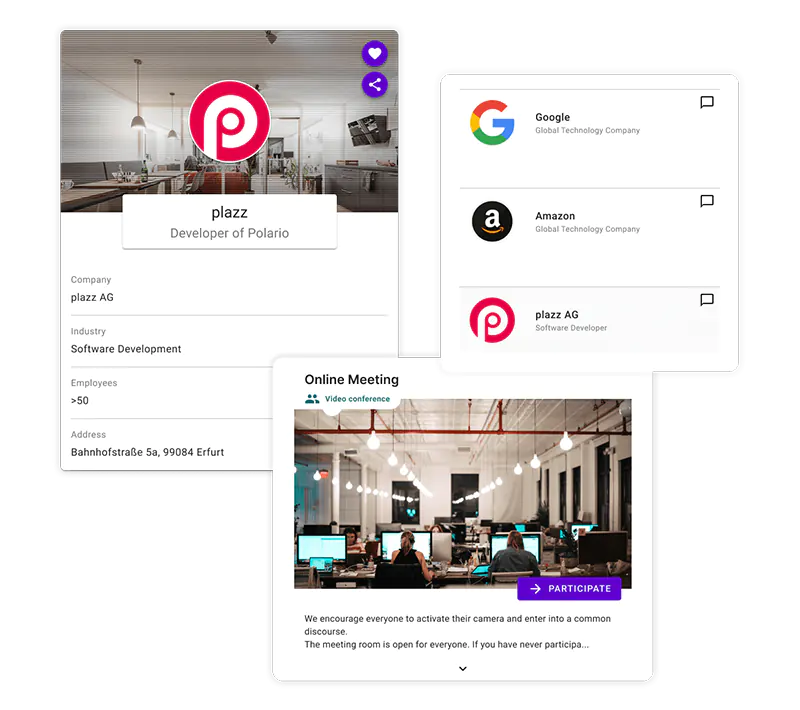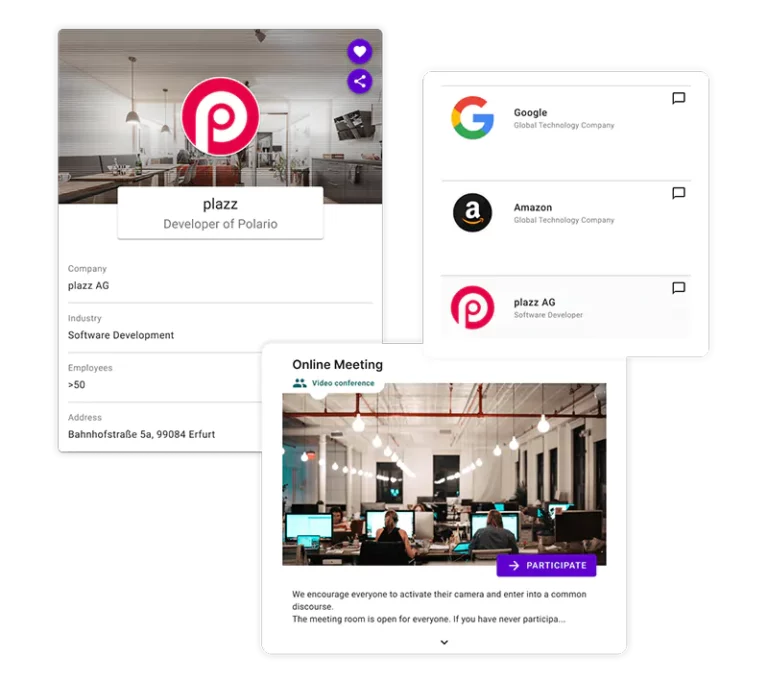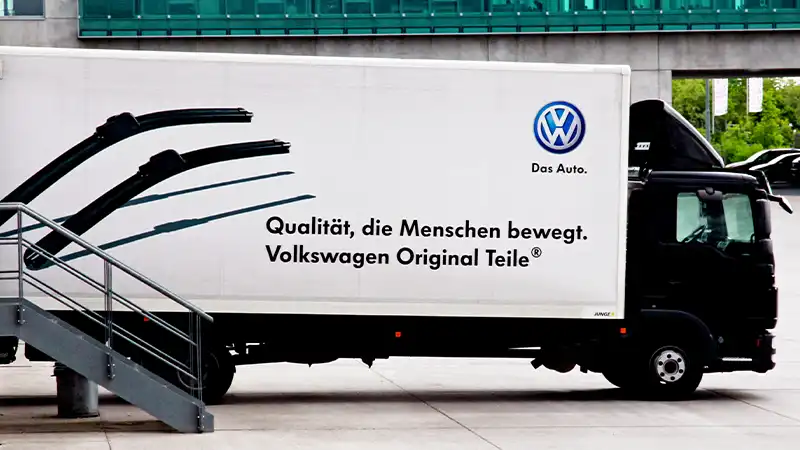 Customer Use Case
Learn more about contemporary employee communication for manufacturing-related companies, using the OTLG employee App as an example.
Read ->
Actively addressing current issues is not the only part of internal communication. Providing information so that it can be accessed quickly and easily at any time is also a significant part of it. Examples of this are info articles, manuals, forms and other documents. Depending on the company and department, there are different possible applications for this.
Ensure occupational health and safety instructions in handling equipment in industrial halls by assigning the respective documents to the location and making them easily retrievable. Use directories to list the information for first aid measures when handling certain chemicals, as OTLG does in its employee app.
Documents, such as vacation requests, can also be managed via this. In this context, we suggest forms as a digital alternative, which save an enormous amount of time and effort.
As you can see, an employee app can be used not only to optimize internal communication, but also to integrate entire areas, such as an intranet. Learn more about this in our Intranet App Use Case.
You might also be interested in
Follow us on social media to stay informed.
Do you have any questions or suggestions? Feel free to contact us!
More Info

About plazz AG
About Mobile Event App
Contact Details