Volkswagen Original Teile Logistik GmbH & Co. KG (OTLG) is one of the largest subsidiaries of Volkswagen AG with the task of supplying the several thousand service partners with the correct parts, sometimes on a daily basis. With such a mammoth task, it's no wonder that communicating with all employees, at least without the OTLG employee app, is definitely a difficult task. Especially since the workforce of about 2,900 is spread across 12 sites.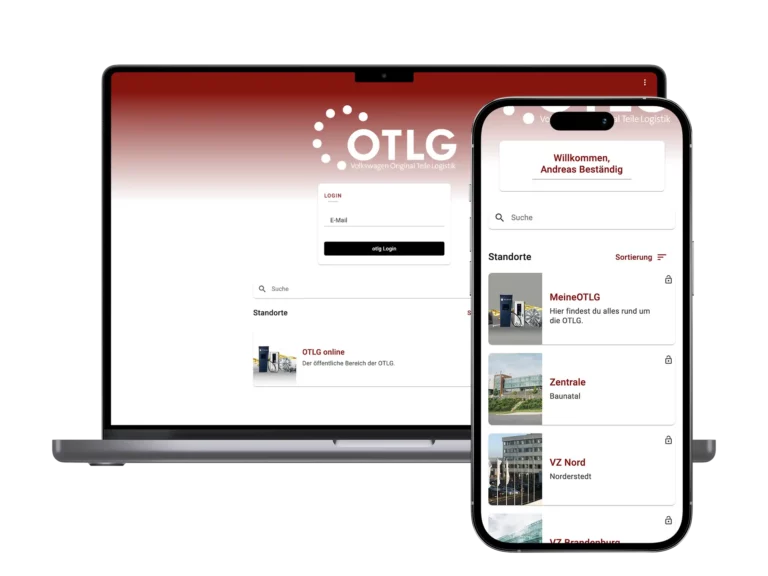 The entire company in view
As soon as you log into the OTLG employee app, you will find numerous different projects, depending on the group to which you belong. Through these, the various OTLG locations are given their own space. But also internal organizational units, such as the works council or public areas like "OTLG Online" get a digital home via the employee app.
These projects allow specific content to be published via our group feature. This allows various information to be played out to specific groups of people and differentiated according to requirements.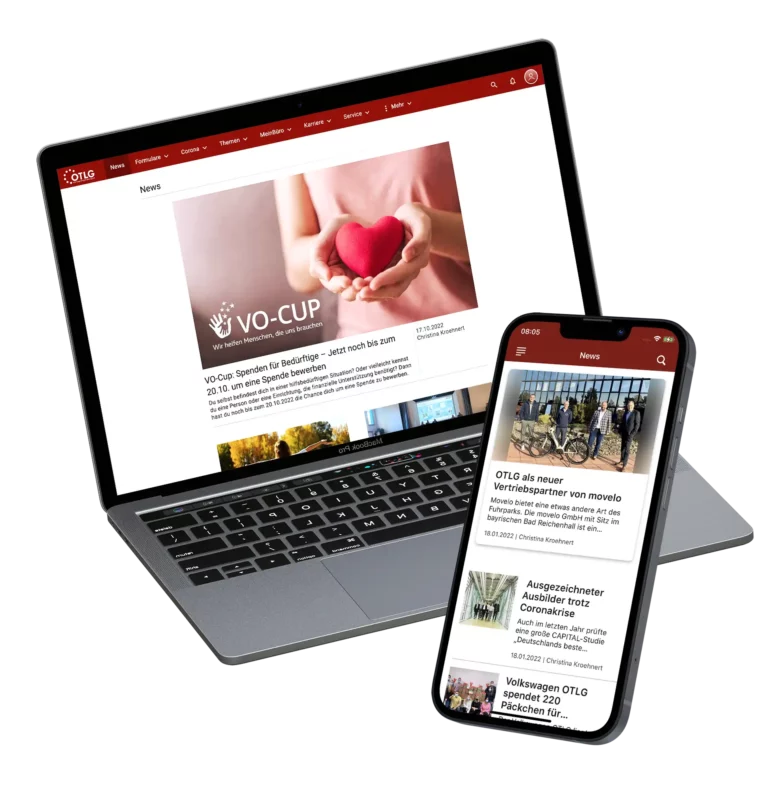 Improved internal communication through Polario
Polario has enabled typical internal communication problems to be solved and central information channels to be optimized. In this way, staff are provided with targeted information that is particularly important for their area of responsibility and their location Even if people pursue their activities entirely or partially from home or from co-working spaces.
In contrast to typical methods of notifying staff, such as the intranet and circular e-mails, Polario does not require access to provided company computers. Instead, Polario can be accessed from both stationary and mobile devices.
This is particularly useful in warehouse environments, such as those at OTLG. Access is even possible from the employee's private smartphone, which naturally improves the interaction rate and the bond with the company.
During the development of Polario, special attention was paid to promoting social collaboration in companies. That's why the app includes features that employees are familiar with from social networks, such as chat & group chat in the style of Whatsapp or the social feed, post format that can be provided with likes and comments, similar to Facebook.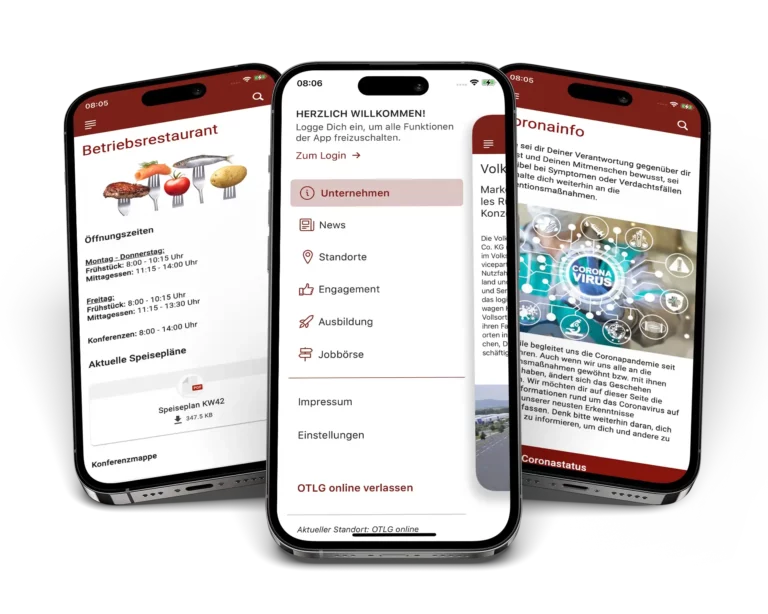 The OTLG employee app as an information portal
Each project of the OTLG employee app offers its workforce a wide range of information. Daily news, about the company keep everyone up to date. Daily news, about the company keep everyone up to date. In addition, there are a considerable number of information pages via the Pages feature, with rich content. These provide information about financial benefits, health management, company cars and more.
For Corona information, a separate area has been created in the app menu, where general information is provided. A report form is also integrated there. The Selfservice & Service Desk portal has also been given a niche within the app, allowing any person to directly and easily request licenses, IT resources and more, no matter where they are.
Interview – Voices from OTLG
To give you a better insight and impressions from OTLG's point of view, we asked Christina Kröhnert for an interview. Ms. Kröhnert is responsible for marketing and communication within OTLG. She has been involved in the OTLG Employee App project from the very beginning.
She is available to answer some questions about the project and the app, which we will now go through below.
Why did you decide to use an employee app?
In the wake of the Corona pandemic, it was important to inform all employees in good time about the latest developments and regulations. With the help of the app, all employees can quickly and easily view the information and are immediately notified via push. But even without the pandemic, it is important for us to be able to inform all employees easily, since most of them work in operational logistics and do not have their own PC workstation and therefore cannot easily access the intranet and e-mails.
Are there any specific goals they are pursuing with the launch of the employee app?
Through the OTLG employee app, we want to be able to quickly distribute information and reach all employees at the same time. Additionally, we connect all employees with each other via features like social feeds, bulletin boards and of course the chat function. In addition, each person should now be able to find out more about our numerous corporate benefits much more easily, as they are now more accessible.
How has your workforce received the introduction of the employee app?
Very differently. Some employees use the app all the time. Others still have a hard time with digitization.
What benefits or improvements have you seen since introducing the employee app?
Information gets to the workforce faster and directly without detours.
What interaction opportunities do you use to create participation among your employees?
In addition to the usual functions with news and information pages, there is a chat function. Other functions such as a social feed, bulletin board and an employee store are still being introduced.
Are there features/content that resonated in a particular way?
Currently, the most interesting content is the news and the canteen schedule.
Are there any initial learnings, e.g. on the introduction or handling?
Advertise the app more, especially in logistics, and introduce employees to the platform and its benefits.
How did you find the cooperation with plazz AG and its contact person?
For both sides, the introduction of the app and the new intranet was a major project. We have very high requirements for the system, which the plazz AG team had to realize. Despite a tight schedule, the cooperation was always good.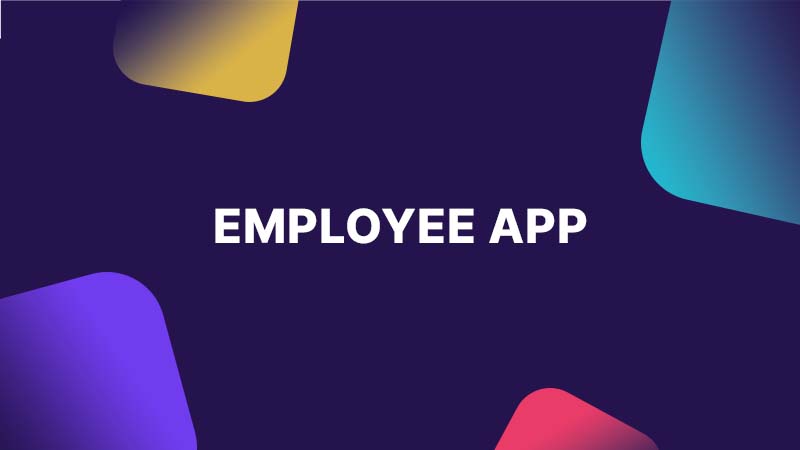 Mastering digitization with an Employee App Optimize communication in your company and reach every member of your workforce directly, no matter where they are, via your own employee app! Get in touch! The employee app that adapts to every use case   Intranet App All information for every employee in one place Popular feature: Pages
Read ->
Follow us on social media to stay informed.
Do you have any questions or suggestions? Feel free to contact us!
More Info

About plazz AG
About Mobile Event App
Contact Details