The all-in-one platform for your
hybrid events
Digitize your events and enable a flexible and impressive hybrid event for yourself, your virtual and presence participants!
Hybrid events combine all the advantages of face-to-face and virtual events. Use the endless potential and enrich your live events with Polario and its variety of digital developments. Digital interaction content is ideally complemented to elements of your live event and go hand in hand. With Polario, attendees are informed with content to help people learn more about your event.
Also, use hybrid events to map your event simultaneously within one app. Live lectures can be simultaneously recorded as a live stream and consumed in the virtual venue. Create a high level of flexibility with hybrid events by customizing Polario to meet requirements. Be it a 1:1 meeting, an all-hands meeting with 50 people or a conference with 500 people. Polario will create a unique event for you.
One platform, endless potential

The core of Polario are our live streaming and videoconferencing modules. Speakers, experts, panels and moderators act on one stage and are streamed for virtual attendees.
Create numerous interaction possibilitiesfor your hybrid event with Polario and thus pick up virtual as well as presence participants. Build in Q&As, polling, group sharing through virtual breakouts in small groups and group chats.

Live parts, emotionalizing scenarios, gamification and entertainment elements as well as professional players impressively underline the contents.

The realization of virtual breakout rooms can be easily achieved by video conferencing. Attendees or exhibitors/sponsors can meet in video group calls.

Social media, such as Twitter, Instagram, LinkedIn, can be integrated into Polario to share live impressions in real time. In this way, top highlightsof an event can be viewed in the aftermath of the event.

For the highlights, presentations and lectures can be recorded and made available as video-on-demand.
Use the feature set of a hybrid event for the follow-up of your event. Summarize the moments and highlights you experienced vividly in the form of images or videoswith Polario. By doing so, you create a new point of contact between you and the people on your platform and recall the high points once again.
But you don't have to stop at just a simple summary. Take advantage of the potential of hybrid events and create a digital community with which you can stay in touch via the platform even after your event has ended. This allows you, for example, to gather feedback on previous projects or to solicit suggestions for projects in the future.
In this context in particular, we are currently observing an expansion of events beyond their actual duration. Thus, events do not take place at a fixed time, but over a longer indefinite period. Due to this special circumstance it is possible to realize several short sessions via Polario.
Regularly inform the people on your platform about new offers, services or other exciting topics. Hybrid events give you the opportunity to fully leveragethe effort invested in your event, even after the fact, by creating your own digital community.
Have we piqued your interest?
Stay up-to-date with our newsletter!
The app for your hybrid event is a digital and savvy tool. Through it, you are able, for example, to distribute information or changes to any person in real time. Polario thus allows you to create an information channel through which you can flexibly and quickly communicate with your audience. Adjusting your agenda is done in just a few clicks and updates on a situation or the further course of events are communicated within a few minutes via push notifications.
Even if critical situations should be avoided, it is assuring to know that Polario is able to deliver precise and fast information to all or even special groups of people. Thus, we provide you not only with a comprehensive platform for events & communities, but at the same time with a flexible helper that enables and expands your scope of action.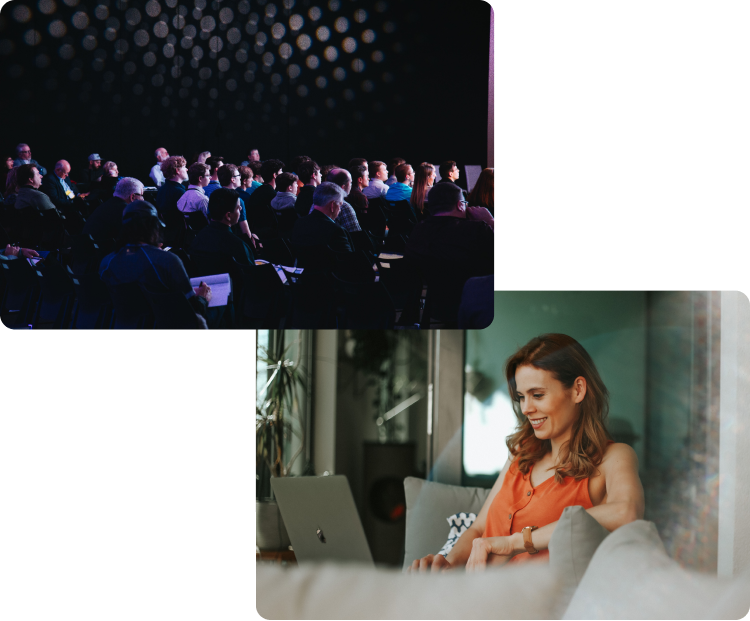 You might also be interested in
Follow us on social media to stay informed.
Do you have any questions or suggestions? Feel free to contact us!
More Info

About plazz AG
About Mobile Event App
Contact Details