An unforgettable
corporate event
with Polario
Engage your audience with interactions and inclusions no matter the size of your event. Create an impressive corporate event with the low code platform Polario.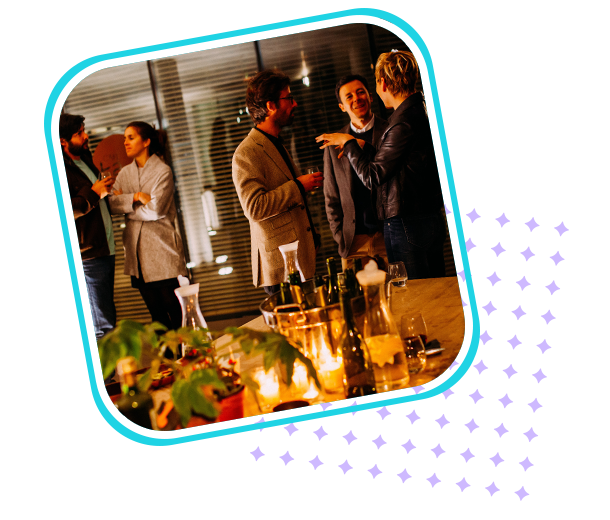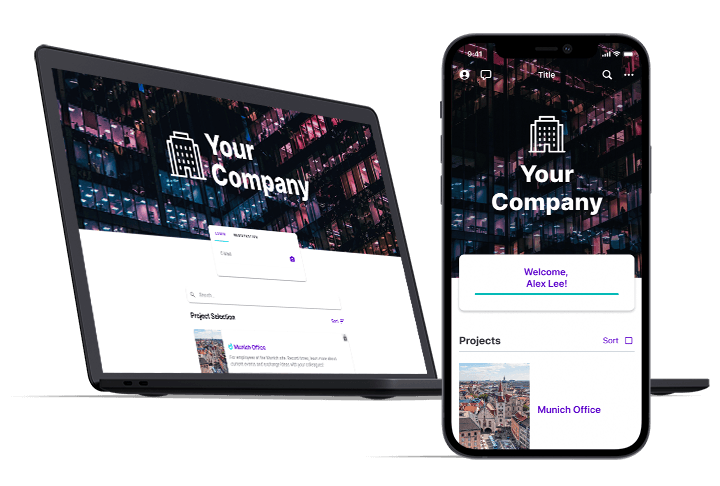 Achieving new goals with corporate events
With corporate events you show your employees or customers what values your company stands for. It's about representation and reputation building. Pick up every participant of the event with Polario! In just a few steps you build and brand the no-code platform Polario to your own corporate event app.
With Polario, you exploit the enormous potential of a corporate event app. By offering iOS, Android and web app, you can reach any person directly regardless of location. Continue to create opportunities for interaction and networking so your audience never gets bored. With the Polario Corporate Event App, you define your goals, which can already be optimally pursued and achieved during planning and implementation. Be it goals such as increasing sales, customer and partner communication and retention, outreach and social engagement or product presentations, with Polario you have the right tool.
The advantages of Polario as a corporate event app
Implementation & Characteristics
All types of corporate events can be organized with Polario. Whether you are organizing webinars, live broadcasts, Christmas parties, product presentations, in-house trade shows or customer events in live, hybrid or virtual, Polario integration is straightforward and flexible. Polario itself can be operated via iOS and Android devices. In addition, Polario is also accessible as a web app via any common browser. This way, you can reach all your subscribers regardless of which device they use. Also easily integrate different tools via our API for even more individuality of your project.
Polario sees itself as a no-code and low-code platform. The modular approach makes it possible for any person to create and customize content without programming knowledge. If special developments are required, these can be implemented at any time via our API interfaces.
Polario as a corporate event app offers enormous added value for both the organization and the users. Polario can thus be used as a central channel for all travel-related information and communication in advance and on site. For this purpose, participants use the feedback function for suggestions and questions. Direct communication between organizers and participants is created. In the digital age, two-way communication and information distribution are the hallmarks of a successful event!
Improved and sustainable communication through Polario as a corporate event app
By using Polario as a corporate event app, you save resources. The planning and organizational tasks required in advance can be made easier via the content management system. Changes can be made immediately at any time and all participants can be reached. These changes concern, for example, current information or changes in plans at short notice.
Via Polario all participants can communicate with each other and share their impressions. Due to the two-way communication between organizers and participants, the formation of a digital community is quite easy. Features like group/chat, photo sharing, or the social feed allow the digital community to interact with each other. Use the potential to stay in touch with your participants via the Polario platform beyond the corporate event and lay the foundation for your next unforgettable experience!
Have we piqued your interest?
Stay up-to-date with our newsletter!
Usages Of An Employee App
You might also be interested in
Follow us on social media to stay informed.
Do you have any questions or suggestions? Contact us!
More Info

About plazz AG
About Mobile Event App
Contact Details