For more than 100 years, W. Kündig & Cie AG, now with 170 employees and a range of 10,000 products, has been supplying its customers with food. To better provide information to the workforce, the Kündig employee app was introduced, which can be downloaded by anyone to their smartphone or accessed on the web via a browser.
In short, Kündig provides a portal for digital interaction with the company. Thus, internal communication and information is thoroughly digitized.
Kündig employee app as an Information channel
The Kündig employee app provides quick and clear information on various topics at any time. The dashboard and the menu contain the most important links, such as the employee handbook. The employee app also provides details about the company and its internal philosophy.
Furthermore, you will find useful information on topics such as expenses, additional benefits, locations, lists of persons and contact persons, as well as an overview of upcoming company events.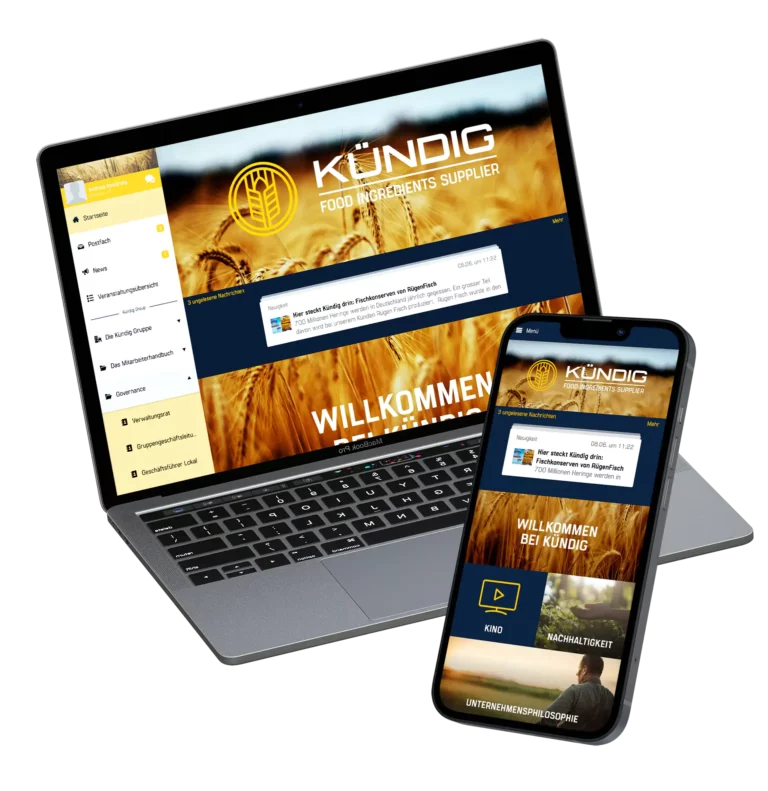 Internal communication with the Kündig employee app
Direct exchange among each other should not be missing either. This is effectively facilitated via the Kündig employee app. You can find people from different locations or suitable contact persons and get in touch with them directly via chat or e-mail.
Just as important as communicating with each other is the top-down approach. This takes place, among other things, through news within the employee app. Here, for example, it is reported in which new area the Kündig products can be found.
Interactions within the Kündig employee app
With the Kündig Employee App, the company meets the legal requirements of the Whistleblower Protection Act and thus offers all employees access to a digital whistleblower system.
This is provided via forms, which subsequently trigger workflows that are carried out by the designated personnel.
Interview with Marc-Remo Kündig
Marc-Remo Kündig is Group Business Development Manager of the Kündig Group and contact person for the Kündig employee app. As a graduate in marketing (SAWI) and SME management (HSG), he has extensive expertise in brand management and ensures the smooth operation of the internal employee app.
After the launch of the Kündig employee app, we asked him for an interview to give us a better insight into the design of the new employee platform.
What benefits or improvements have you seen since introducing the employee app?
Previously, we had a physical MA manual. Thanks to the new digitized version, we can now make changes quickly and efficiently and provide employees with "live" news.
How has your workforce received the introduction of the employee app?
The app has settled in quickly in administration. It's still a bit challenging for our production employees. It will certainly take a while before everyone here feels comfortable downloading an employer product onto their personal cell phone.
Are there any initial learnings, e.g. on the introduction or handling?
It is still too early for that. But it is pleasing how intuitively the app can be used. For example, we are now feeding all communication from company events and meetings into the app.
Do you have any general comments about the app platform or the cooperation with plazz AG?
This is certainly due to the personal contact under the individuals. We are extremely satisfied with our support contact.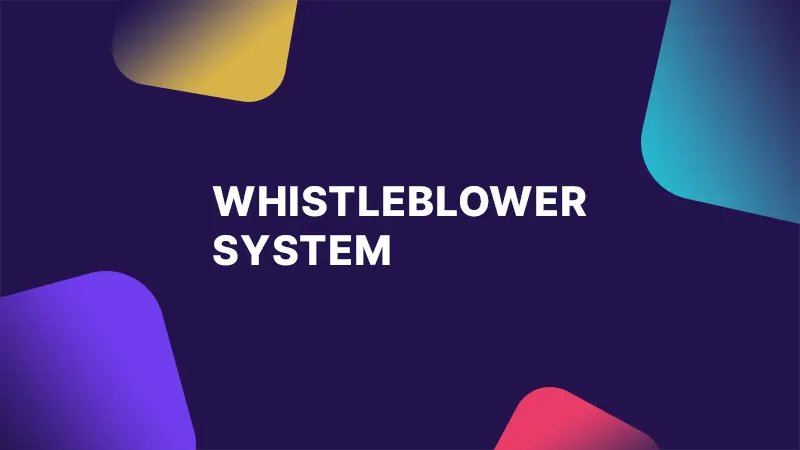 General Use Case
Meet legal requirements effectively and in an appealing design with the plazz AG whistleblower system of our intuitive app.
Read ->
Follow us on social media to stay informed.
Do you have any questions or suggestions? Feel free to contact us!
More Info

About plazz AG
About Mobile Event App
Contact Details