Mastering digitization with an
App for associations
!
With your own app for associations, you create simplified communication and offer your members a quick exchange.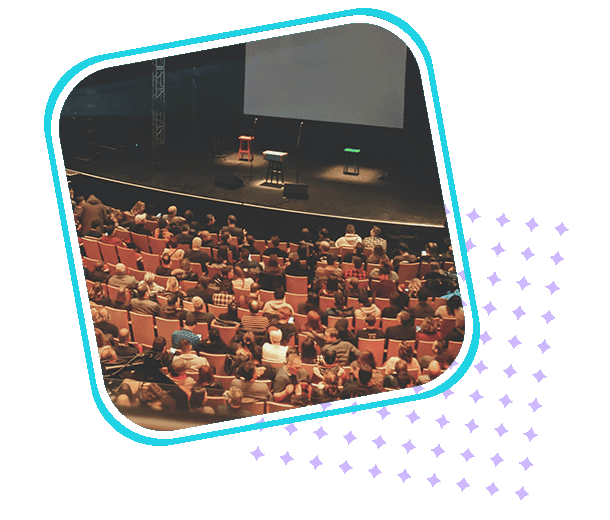 The digital companion for you and your members
Network with your members quickly and easily through your own member app. You can make this available to your members as a native app on iOS and Android devicesas well as on the web. This has the advantage that you achieve a significantly higher reach.
This enables your members to access information and important documents quickly and easily from anywhere and at any time. With the multitude of interaction options Polario offers you, you can quickly and easily conduct e.g. presidential elections or simply collect valuable feedback from your members.
The advantages of an app for associations
Implementation & Characteristics
With Polario you can easily create your own app for associations, because Polario was developed as a no code platform. You don't need to have any programming knowledgefor this. Thanks to the modular building block system, content can be placed quickly and easily via drag and drop. Each association is unique in its own way, which is why customization is also possible with Polario.
With Polario you have the possibility not only to control your communication via your app, but also to hold and organize your events. Whether as a hybrid, virtual and live event does not matter. Create two different projects in your content management system (CMS). Since this can all be mapped through a single CMS, you can make changes quickly and easily.
Association structures such as federal association, state association and district level can be easily mapped with Polario in your member app. Simply create individual groups for each level in the account management. You can then add your members to the group that is relevant to them. You can also do this via the account management.
Interaction possibilities of your member app
Use static directories to provide an overview of contacts or important documentssuch as membership records or minutes. For example, you can avoid that request for certain documents are lost, because your members can access them themselves.
Important changes or notifications can be quickly distributed via the news feature. Thanks to comments and likes, this feature also offers a good way to exchange informationquickly and easily with your membersabout certain topics. If certain messages are intended only for a certain group of people, then you can set that only these people receive the message.
You have a regional meeting at which a new regional president and new members for your committees are elected. Then let your members vote for their candidate via your association app. This can be easily implementedby integrating voting. his way, errors can be avoided when counting the ballots. Another advantage is that members who could not attend the meeting in person can also vote.
Have we piqued your interest?
Stay up-to-date with our newsletter!
Areas of application of an app for associations
You might also be interested in
Follow us on social media to stay informed.
Do you have any questions or suggestions? Feel free to contact us!
More Info

About plazz AG
About Mobile Event App
Contact Details