The
Onboarding App
for a Connection from Day 1
Build and strengthen the attachment of new employees to your company with an onboarding app.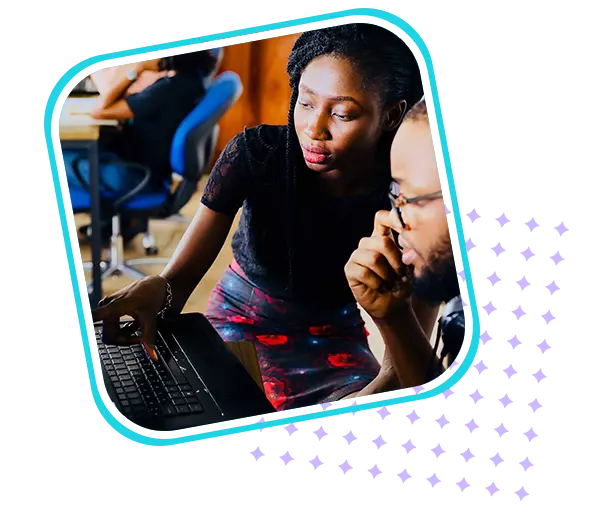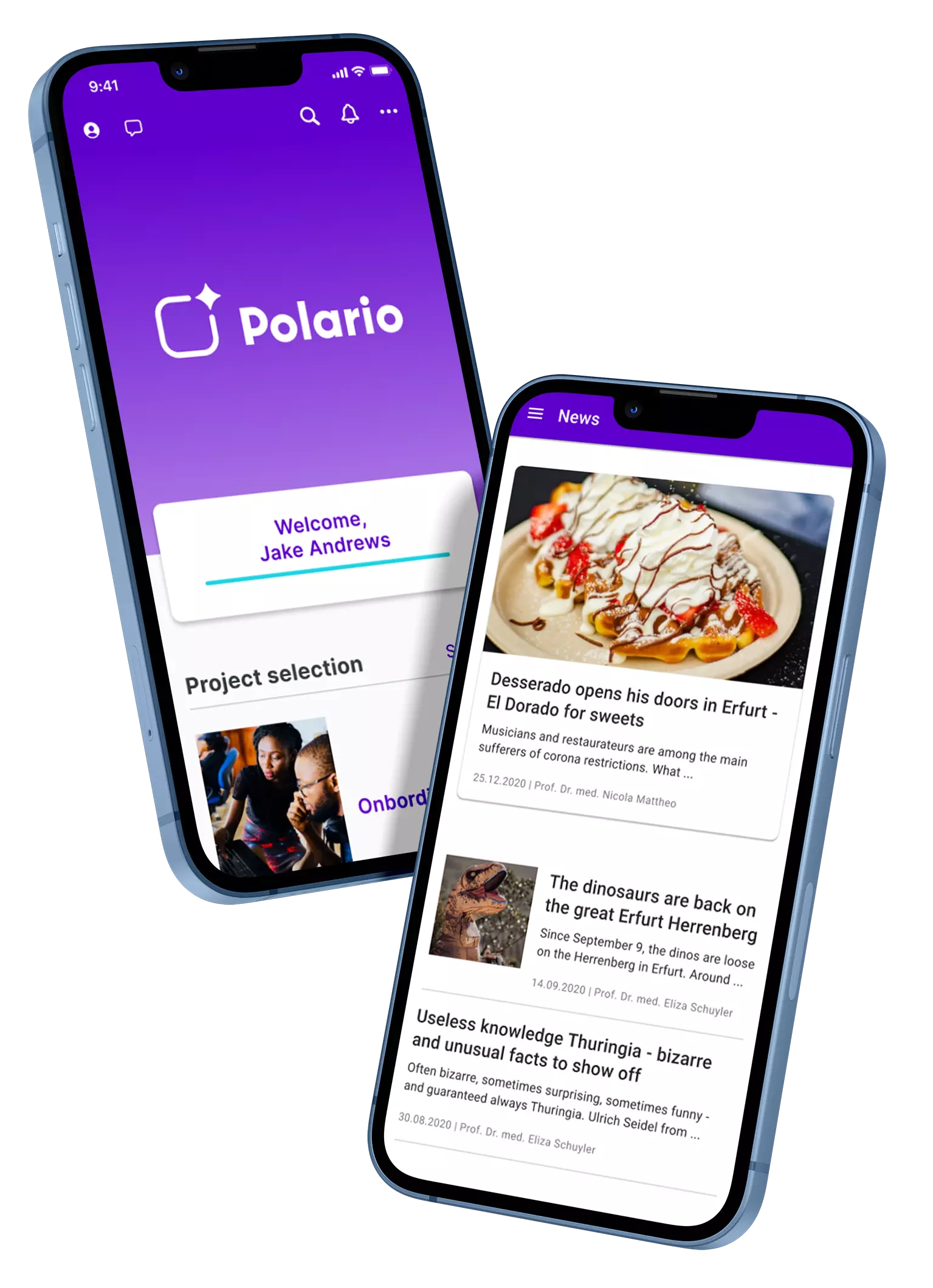 Welcome from the first second
To ensure that your new staff is highly motivated and informed to start their career in your company, it makes sense to welcome them to the company via an onboarding app. This way, your new addition will already be provided with company news and will be able to exchange information with their new colleagues.
The beauty of an onboarding app is that it can be accessed at any time and from anywhere – thanks to native apps for iOS and Android as well as via web app. This allows new employees to be reached even in mobile or home offices.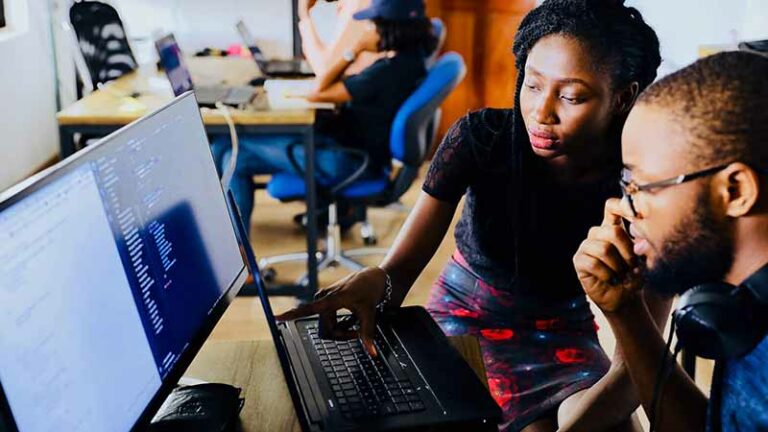 Onboarding helps new employees get off to a good start at your company. Here are 7 tips for successful onboarding.
To the blog post »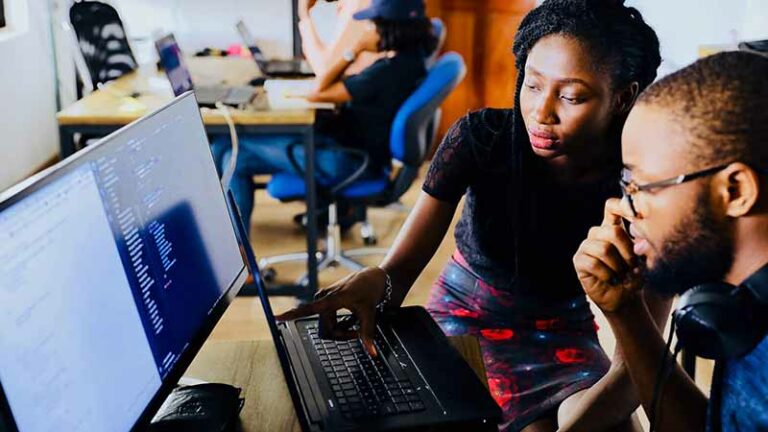 Onboarding helps new employees get off to a good start at your company. Here are 7 tips for successful onboarding.
To the blog post »
The advantages of an onboarding app
Implementation & Characteristics
Polario was developed as a no-code platform, which is why you can create your onboarding app without any programming knowledge. Content can also be easily created and maintained in this way.
If you already have an employee app, you can easily integrate onboarding into the app. Either create a separate project or include onboarding content separately in the menu. To ensure that this content is only visible to new employees, you only need to create a group for onboarding in the content management system. You then assign these to the new employees.
Infinite design possibilities of an onboarding app
Polario offers you a wide range of features which can be used in a multi-faceted way to create the optimal onboarding app for your company.
With the calendar feature, you can easily create a structured onboarding plan. This way, new employees know when which meetings or milestones are to be reached.
Create relevant pages to make all important information about the company and the new position easily accessible to your new employees. On the pages, you can also store important documents or include media elements such as videos or images.
For easy communication with future coaches, managers, colleagues or the HR department can be easily realized via the integrated chat. Your new employees can thus also exchange information during preboarding or clarify the last information with the HR department before the start.
Have we piqued your interest?
Stay up-to-date with our newsletter!
Areas of use of an onboarding app
You might also be interested in
Follow us on social media to stay informed.
Do you have any questions or suggestions? Contact us!
More Info

About plazz AG
About Mobile Event App
Contact Details