The Channels feature enables easy collaboration and quick exchange within the team. A channel is like a group chat that is visible to everyone. These can be public or private channels.
Members in the channels can also share different media, such as images, videos, and documents.
You want to choose who joins your channel, then easily create a private channel. If someone wants to join the channel, they must submit a join request. You will be notified by which you accept or reject the request.
The creation of public channels is also possible. Here anyone who wants can easily join. For example, create a food channel where people can share food they've brought or recipes they've made.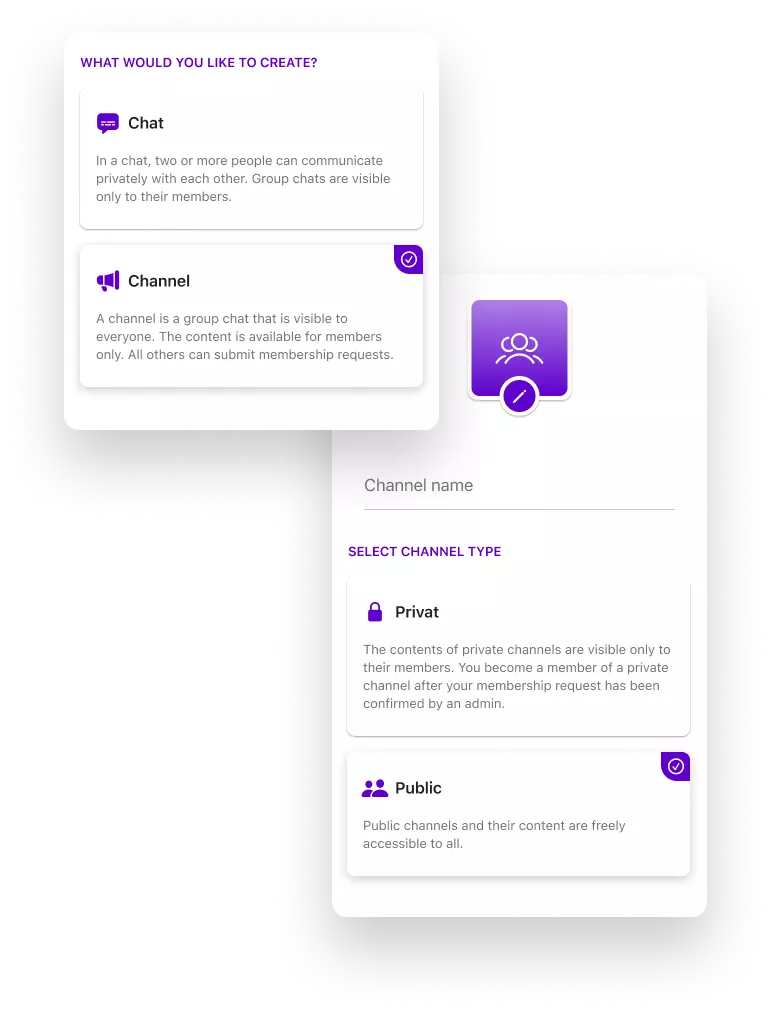 Topic-specific channels to share one's knowledge with each other
You might also be interested in