Digitize your events or team projects with a sports app and benefit from the ease of use and flexibility of our no-code SaaS solution!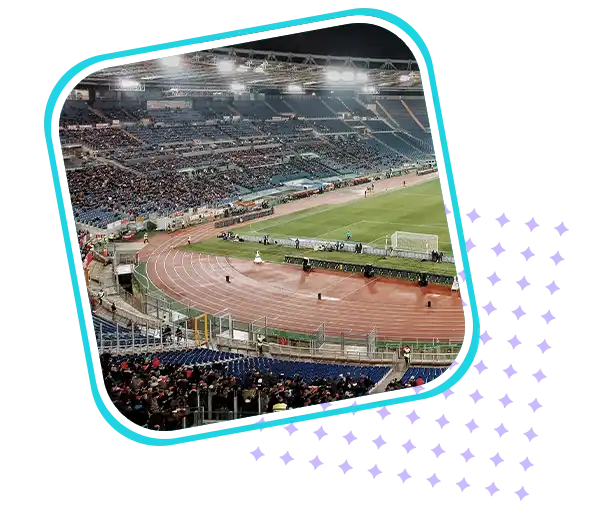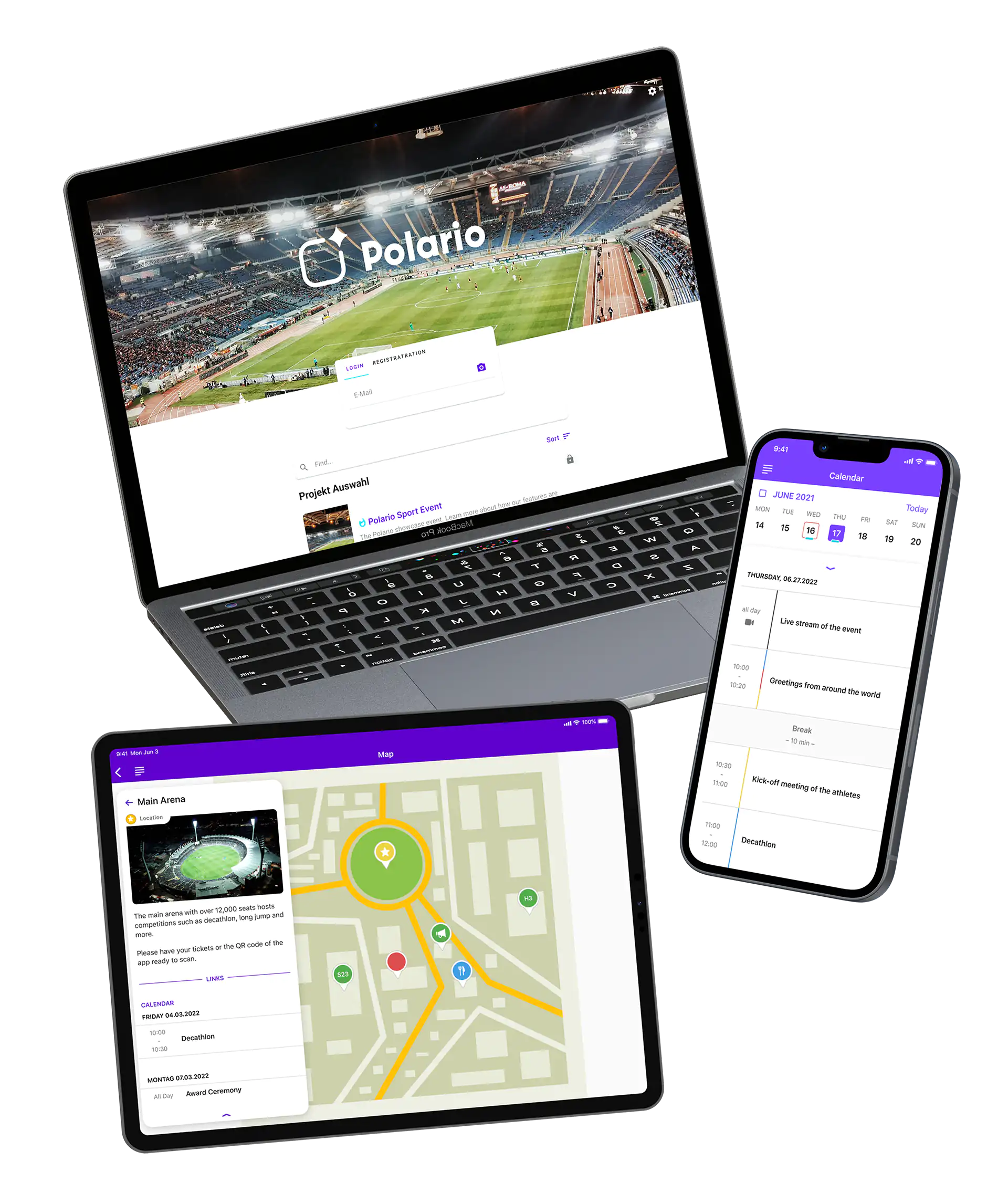 Let's first take a look at events that are realized via a sports app. With the help of an app, you digitize your information and are able to reach every person digitally in advance. Announce the agenda, invited VIPs or other content around your event. During the event, you can use pages to provide information on a wide variety of topics, such as how to get there, facts about the event, and more. With the digital map you help every person to find their way easily.
Use our features, such as chat/group chat, to enhance your communication and encourage collaboration with each other. Include a livestream of your event or invite to video conferences. Share highlights about news in your sports app and announce last-minute changes with notifications.
In order not to miss out on interactions, introduce polls and votes, through which you receive valuable feedback on the event and your sports app. The features and content mentioned enrich every live event but are also ideally suited for a completely virtual event or to realize a hybrid event concept.
Advantages of a Sports App
Sports App for Communities
A sports app is ideally suited as a permanently running community solution. Direct examples would be a hospitality app for fans or a team app for the athletes.
Via the chat & group chat, fans and athletes can exchange information with each other, or the latter with their coaches. Game and team schedules can be found on specially created pages. In the Team App, individual training plans for each person can also be stored here as a document. Present lists of the team, members or even sponsors via static directories.
Keep everyone up to date and communicate information of current events and developments via news and notifications with the Sport App. Engage in a collaborative dialogue about it and publish the content via a social feed, with the ability to leave comments and likes.
Reach every person by embedding livestreams in your sports app or letting direct communication take place via video conferencing. Whether as a digital companion or complete virtual presence, your sports app is a communication and interaction all-rounder, for any of your use cases!
As a provider of a no-code event and community solution, we have already provided numerous sports apps for renowned partners. One of these projects is Spobis, Europe's largest sports business event. We have been supporting Spobis with our SaaS products since 2016. In 2022, approx. 4,000 guests and the most important figures of the sports business industry are expected in Düsseldorf in a hybrid concept.
As an example of a community solution, we can refer to the Hospitality App of FC Lausanne. The LS Business App offers VIP members exclusive content during and outside the season. In addition to information about the team, game schedules and the current menu of the VIP lounge are also available digitally.
Another impressive example for the realization of a sports app is AllianzSports. The company's own Olympics, which take place every 4 years, were realized for the second time with the Mobile Event App, the predecessor of Polario.
In Barcelona in 2022, about 1,300 Allianz employees competed in individual and team disciplines. The sports app itself provided an overview of the competitions, a medal table, information about the event and more.
Have we piqued your interest?
Stay up-to-date with our newsletter!
Use Cases of a Sports App
You might also be interested in
Follow us on social media to stay informed.
Do you have any questions or suggestions? Contact us!
More Info

About plazz AG
About Mobile Event App
Contact Details