The use of a digital event platform has long been part of a contemporary event. These are used for all kinds of events. Be it congresses, trade fairs, conferences or, where it is of great importance, at so-called green events. An event platform has significant advantages not only for organizers, but also for participants. In this blog post, we describe the purpose of a digital event platform.
An event platform supports sustainable development
With a digital event platform, you are taking a step in the right direction. It supports event planning in the transition from paper to digital. Because the time of printed flyers is over. All relevant information can be mapped in the event platform. This means that there is no need to print things, which results in a reduction of monetary expenses. A considerable advantage on the cost side! In addition to the monetary aspect, sustainability must be put first. After all, printing less saves energy and above all paper, which is why an important contribution is made to environmental protection.
State of the art through agility and flexibility
Most event platforms and event apps have standard features that were also reproduced in the printed program booklet and flyers. You have basic event information, so to speak, such as the program in a timetable, a list of speakers and presenters, a map or a list of all sponsors and exhibitors.
But contemporary event platforms and event apps can do more. Through interaction, you fill the app with life and ensure that it is used! For example, through live voting and quizzes. Consequently, it is no longer necessary to rent additional external equipment. But an event platform also promotes communication. Be it through (group) chats or even push notifications. Due to the agility and flexibility, all participants can be reached and communicated with directly. Unpredictable things can always happen at events. Whereas in the past this meant printing program changes and inserting them thousands of times in the program booklets, today it can be handled quite easily. This is because apps in particular allow spontaneous changes to be made at any time and in an uncomplicated manner. Furthermore, they can directly request feedback on the event or agenda items.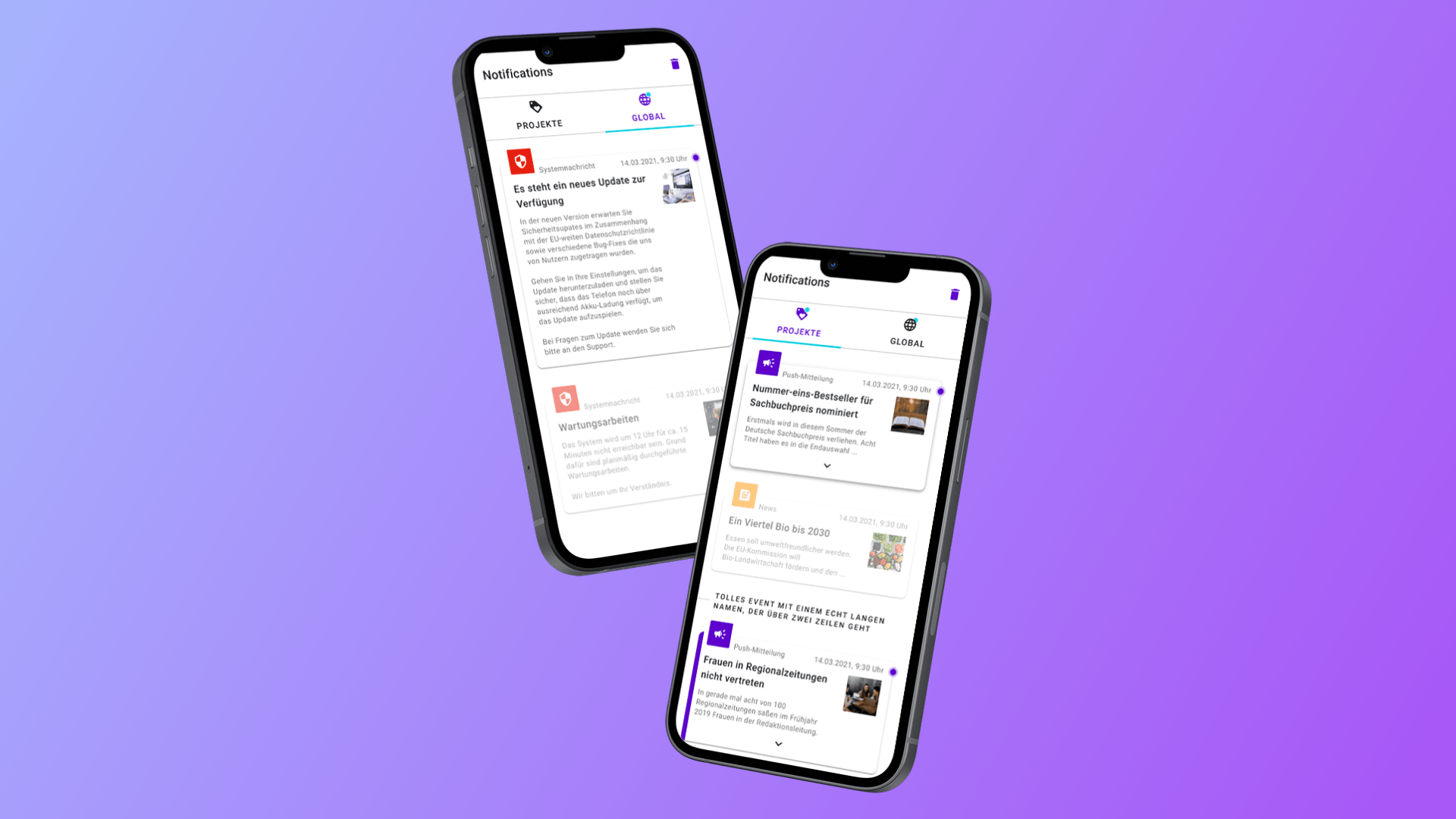 Address target group simply
With an event platform or an event app, the guests' end devices are used. These can also be separated via the event platform so that individual groups of people can be addressed. Target groups can be picked up on the device they use to navigate the Internet anyway. All people carry smartphones with them all the time anyway, so the barrier to use is low. Furthermore, a networking function can be added via the event platform. This can be the first important step to a new lead and the fear to address people can be lowered.
Digital registration, accreditation & check-in
To fully complete the digital transformation for events, registration, accreditation and check-in should also be mapped digitally. The digital transformation can be implemented through e-mail communication and further communication to the event platform and the implementation of the check-in via a QR code integrated in the event platform. No printing of badges or the like is necessary for this either. Thus, acting eco-consciously continues to promote sustainability and procures you immense cost advantages.
Learn more about carbon neutral events and communities in our blog post: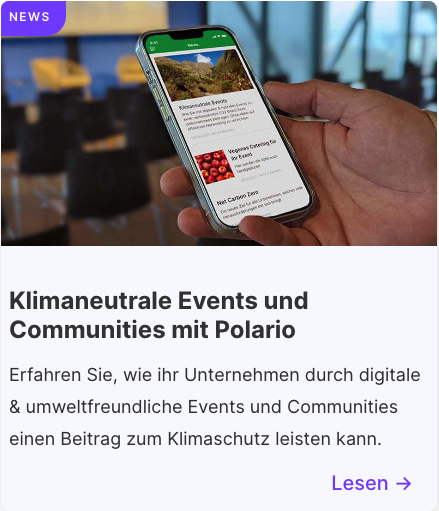 Are you hosting an event and want to contribute to sustainability? Feel free to contact us! Stay up to date by subscribing to our newsletter.
How to optimize your event with an event platform or event app, we described in our blog post about it: