9 steps for a successful realization of events with
Event platforms
Whether your event is live, hybrid or virtual, use an event platform. In our whitepaper you will learn how to successfully realize your events with event platforms in 9 steps.
Do you need support with the realization of your events? Get in touch with our sales team!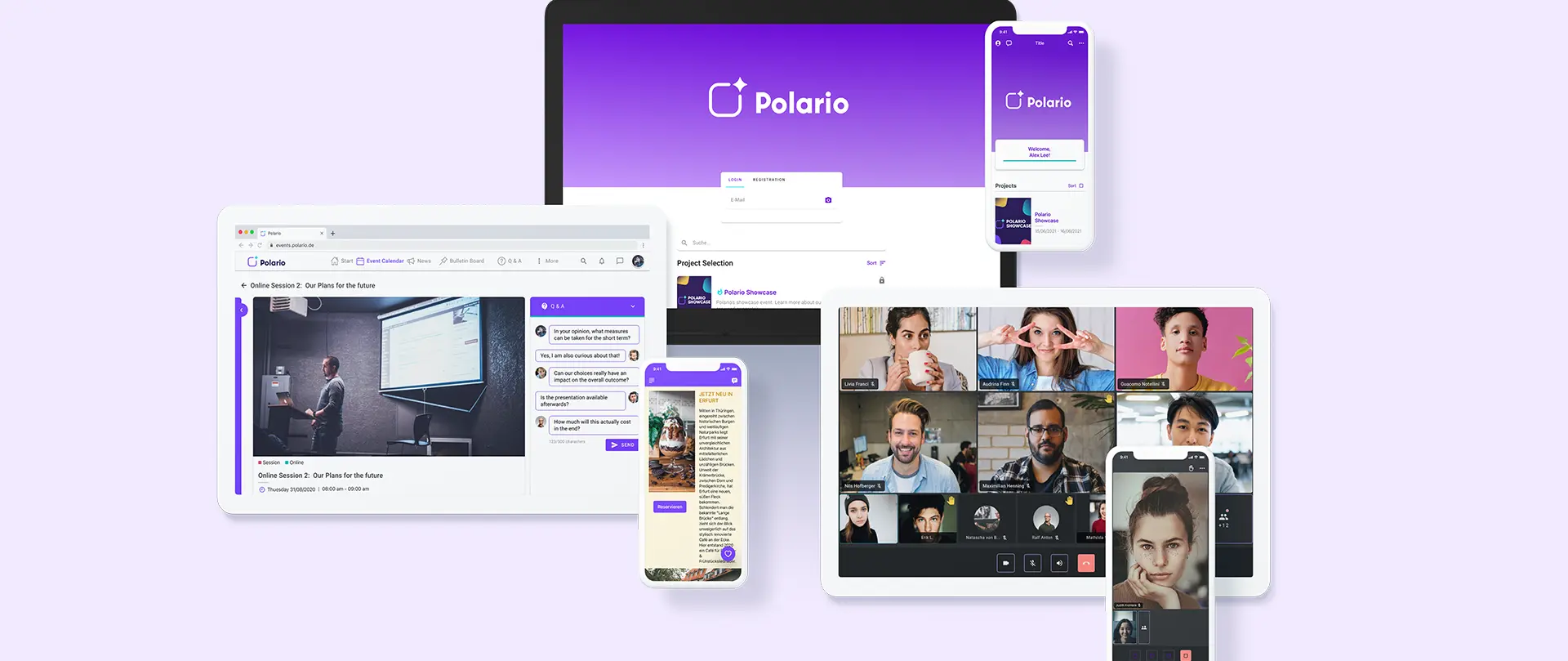 Download the whitepaper for free now!