In the following article, we report on imaginative ideas for the use of Polario features in the context of the plazz AG employee app. The combination of our smart features and a pinch of creativity quickly led to brilliant results that inspire colleagues and customers alike.
Discover Erfurt with plazz AG!
We are pleased to introduce a new feature in our plazz AG employee app: With the "Discover Erfurt" feature, the plazz workforce can explore the city of Erfurt with their colleagues, discover new sights and broaden their culinary horizons.
The feature offers detailed descriptions and background information on the various locations, as well as practical tips and recommendations for restaurants and shopping in the city. The recommendations, by the way, come from our plazz teammates. This encourages sharing among each other when you discover a great new place.
How did we create this feature? Quite simply! Our bulletin board was used for this purpose. This is a static directory where each person can add entries themselves. So the list grows all by itself!
Our team already has a lot of fun discovering Erfurt with this feature and uses our employee app to get to know the city even better. Soon, the filter function will be added to the frontend. This way, everyone can easily keep an eye out for new restaurants or activities without having to scroll through long lists.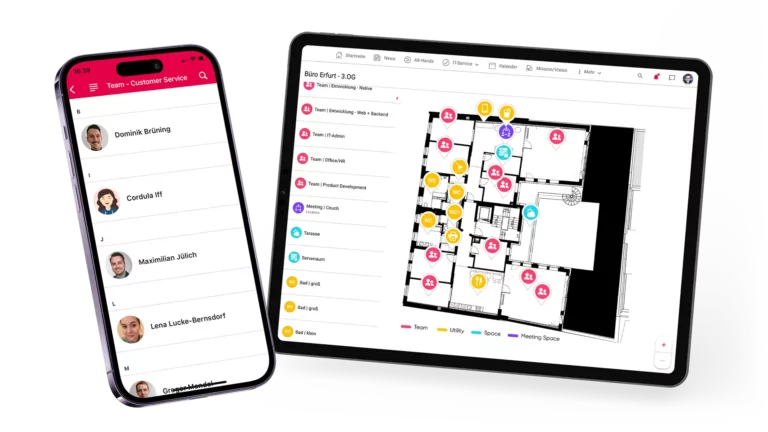 Discover plazz AG in Erfurt
In addition to the creatively used bulletin board, there is now also a maps function in our plazz AG employee app. With just one click, you can access maps of the offices on the 2nd and 3rd floors to get an overview of the premises and your colleagues. You can see which team is in which room and jump directly to a list of people with further information. You can also find places like meeting rooms, the kitchen, the water dispenser or the restrooms.
Especially newcomers who are still in the onboarding process benefit from these maps and our other features of the Myplazz employee app to get to know the company better. But also our sales team and customer service appreciates it to show customers and partners quickly and easily what Polario has to offer.
So with the help of the plazz AG employee app features, we assist our team in discovering the city and working in the office. So why not enable your colleagues to do the same?
Contact our sales team to learn how Polario can meet your app needs.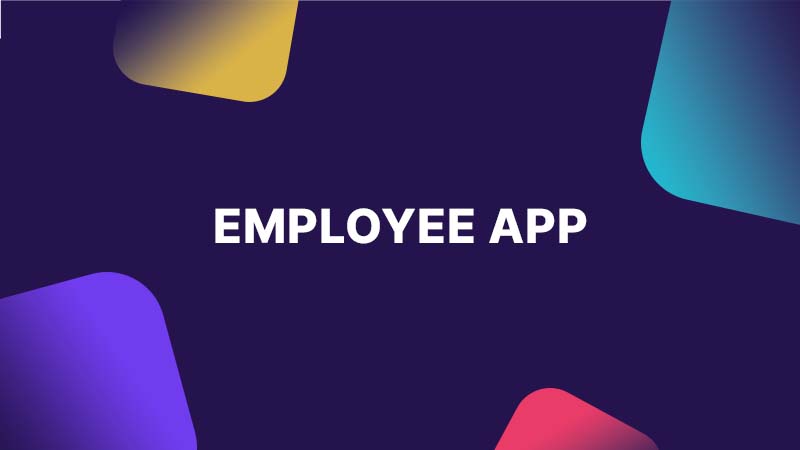 General Use Case
Increase the communication in your company with the help of an employee app and reach everybody directly & independent of their location.
Read ->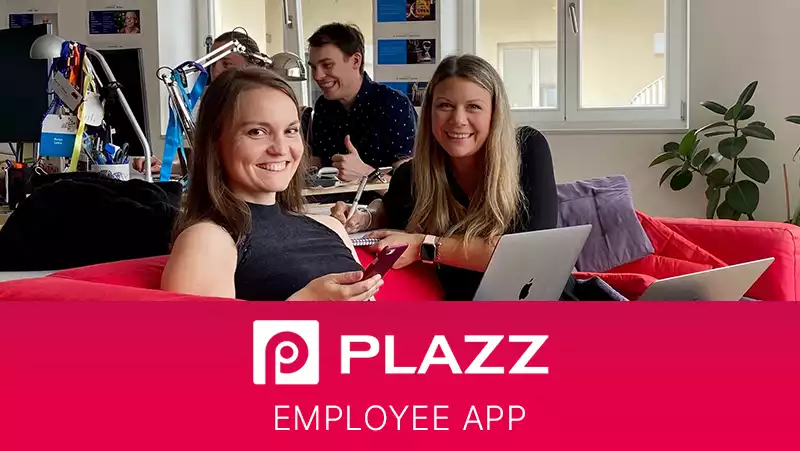 Customer Use Case
As plazz AG we use our own product as an employee app to take full advantage of all the benefits digitalization has to offer.
Read ->