In today's fast-paced business world, smooth and rapid collaboration between companies is more important than ever. An extranet makes this possible by facilitating the secure exchange of information across corporate boundaries. It promotes efficiency, improves communication and can even reduce costs.
Definition – What is an extranet?
Extranet is a term that many may not be immediately familiar with. Sometimes the term "customer portal", "supplier portal" or similar terms are also used here. At its core, an extranet is a private network that provides access to information and systems over the Internet, but only to authorized individuals. It serves as a bridge between an internal network and external partners such as suppliers or customers.
Differences between intranet and extranet
While an intranet is accessible only to internal employees, an extranet enables access for external partners. It extends the intranet by allowing access to selected information for external people without compromising security. Of course, internal employees can also access an extranet. In some respects, an extranet is an extension of an intranet to allow external access.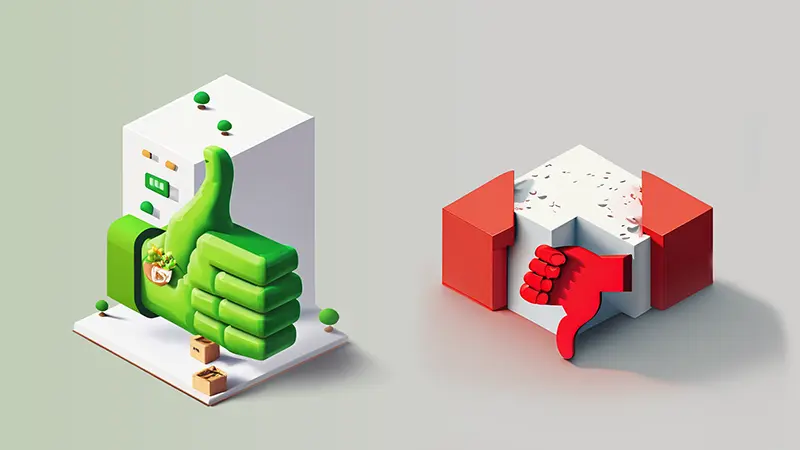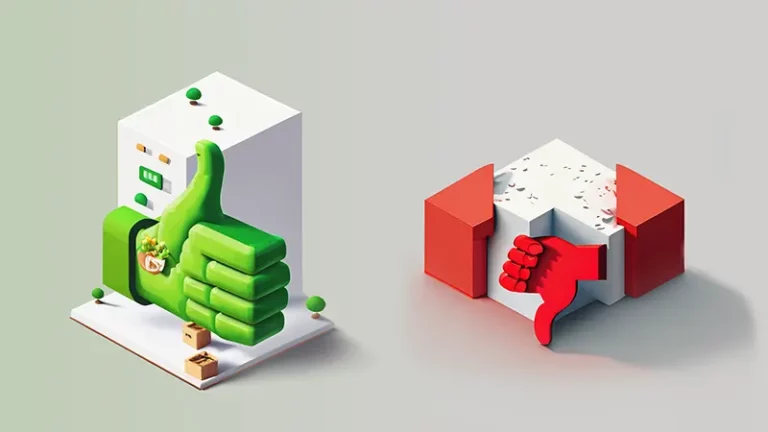 Advantages and disadvantages of extranets
Advantages of an extranet
Disadvantages of an extranet

Application areas of extranets
Collaboration between companies
Extranets promote collaboration between companies by enabling the secure exchange of information. They can be used to manage projects together, share contracts, and more.
Customer portals
For many companies, extranets are essential for operating customer portals. These portals allow customers to access their account information, place orders, and receive support.
Supplier communication
Extranets can also be used to improve supplier communication. They enable fast and secure information exchange that makes the supply chain more efficient.
Remote access to corporate resources
With an extranet, the workforce and partners can access corporate resources from anywhere. This promotes flexibility and enables teams to work effectively outside the office.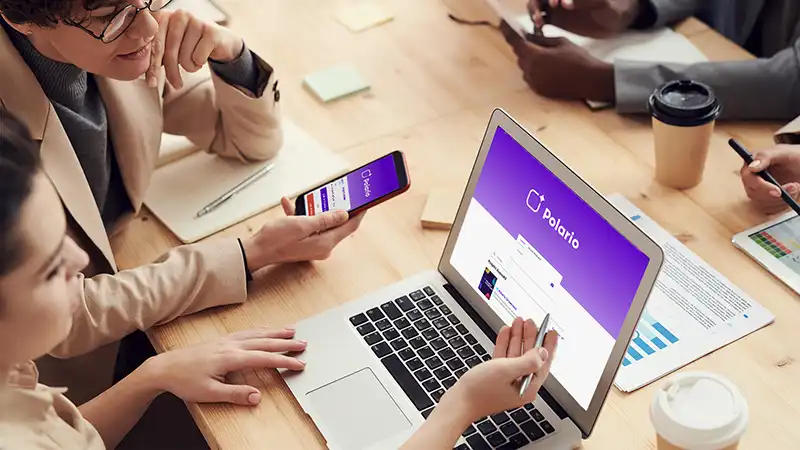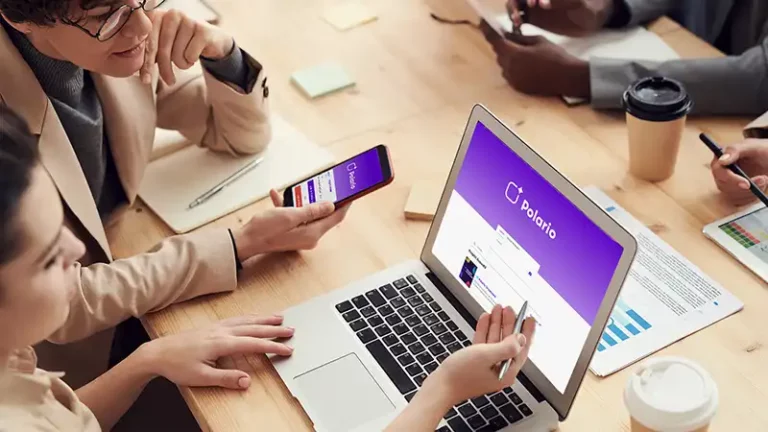 Extranet App – Extranet via a mobile app
In a world where mobile devices are ubiquitous, an extranet access app offers unmatched convenience and flexibility. It should be noted that mobile apps usually allow access via the browser at the same time. So you get the best of both worlds
Advantages of a mobile extranet app
Safety aspects
Although a mobile app offers many advantages, security aspects must also be taken into account. To ensure that a lost cell phone does not allow strangers to access internal data, there are some measures that can be taken.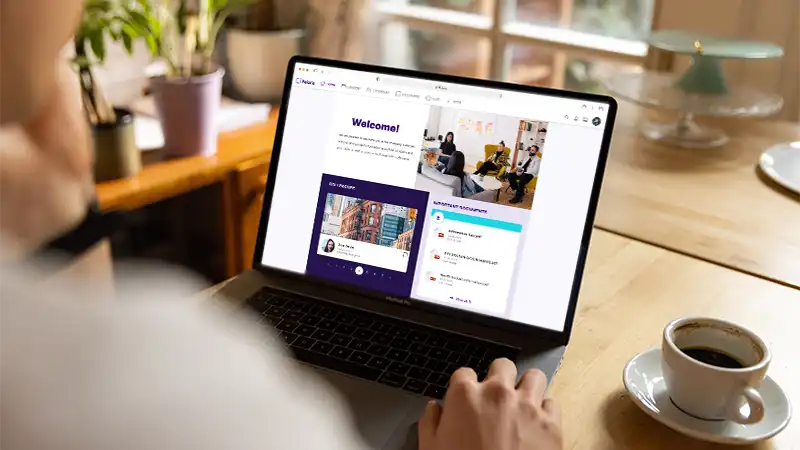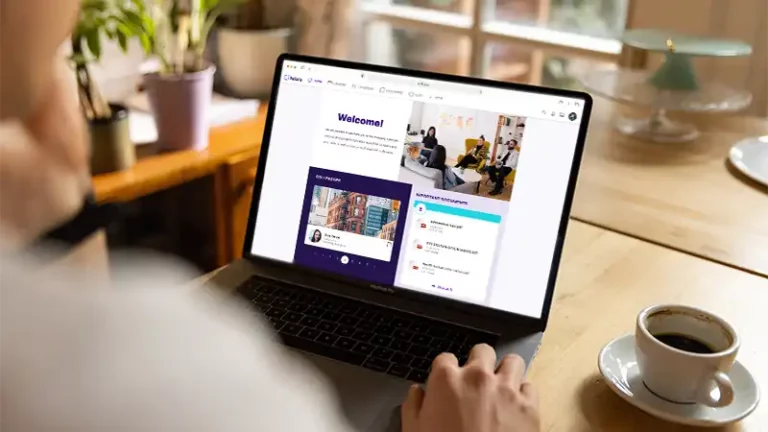 Examples for Implementation of an Extranet App
A mobile extranet app is not limited to large enterprises. It can be used in a variety of organizational types to improve communication, collaboration and efficiency. Here are some examples:
Enterprises/Corporations
In enterprises of any size, an enterprise app with extranet facilitates access to key business information, fosters collaboration between departments, and improves communication with external partners such as suppliers and customers. It enables the workforce to be productive outside the office and can be integrated with existing business systems.
Associations
An app for associations with extranet is a powerful tool to connect members, plan events and share resources. It helps strengthen the community by providing a platform for members to communicate, engage and collaborate. The ability to manage registrations for events or collect membership fees are just a few of the features that reduce administrative overhead.
Associations
Associations benefit from an association app with mobile extranet by providing a single point of contact for member organizations. It serves as a platform for sharing best practices, coordinating joint initiatives and disseminating industry news. In this regard, the ability to host discussion forums or form specialized workgroups encourages collaboration and engagement.
Educational institutions
In educational institutions such as schools and universities, a mobile extranet in the form of a community app improves communication between teachers, students and parents. It can serve as a platform for providing educational materials, announcing events, and tracking achievements. Integration with other educational technologies makes it a versatile tool for modern learning.
Non-profit organizations
A mobile extranet is used in non-profit organizations to coordinate volunteers, manage fundraisers, and stay in touch with supporters. The ability to track projects, share reports, and encourage community engagement makes it a valuable component to the organization's mission.
Government agencies
Government agencies can also benefit from a mobile extranet via app by facilitating communication between different departments and agencies. It can serve as a platform for coordinating projects, managing resources, and providing services to citizens. The last point is particularly important here, as the exchange between the state and citizens:in is often perceived as sluggish or cumbersome.
Extranet and mobile extranet apps combined
Extranets have established themselves as indispensable tools in the modern business and organizational landscape. They promote collaboration, improve communication and enable secure access to important information across company boundaries. Benefits range from more efficient business processes to stronger partnerships and can be realized across a variety of organization types, including corporations, clubs, associations and beyond.
With the advent of mobile extranet apps, this technology is becoming even more accessible and versatile. The ability to work on the go, improved usability, and integration with other mobile functions are just a few of the benefits that mobile apps offer. They extend the reach of extranets and make them an even more powerful tool for today's connected world.
All in all, extranets and mobile extranet apps offer a modern solution tailored to the needs of an increasingly mobile and global working world. Investing in this technology can help organizations of all types achieve their goals more efficiently and effectively.